Adrien Zammit - jeudi 20 septembre 2018 - Arts vivaces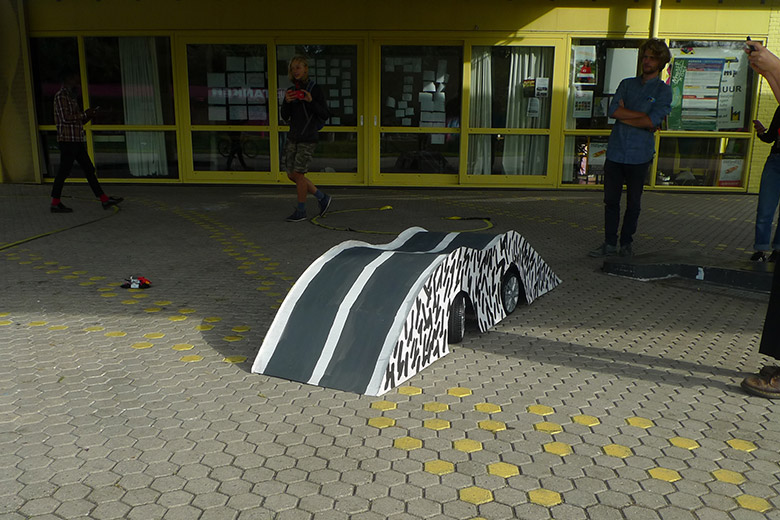 During three days, from the 17th to the 19th of september, we were invited by the collective
Hackers & Designers
to participate, with them and a little group of persons (design students mainly), to
a new issue of their self-driving-car workshop
(a self-initiative supported by public funding). A little bit of toy hacking (with
arduino
) + imagination put together = a nice meeting and funny prototypes.
Hackers & Designers is a side project of actualy 6 main persons (+ 2 attached people for administrative stuff), they exist since 2013 with the aim of appropriating new technologies and their possibilities for artist, designer and citizen ; outside commission, outside economic realism, with a strong taste for DIY, critical awareness and collective experiences.
This workshop was for us a new episode of our serie of works around cars, soap box and strange-rolling-low-cost-constructions ;
Anja Groten
invited us to add a pinch of madness on their research (always through workshop) about this fascinating self-driving-car.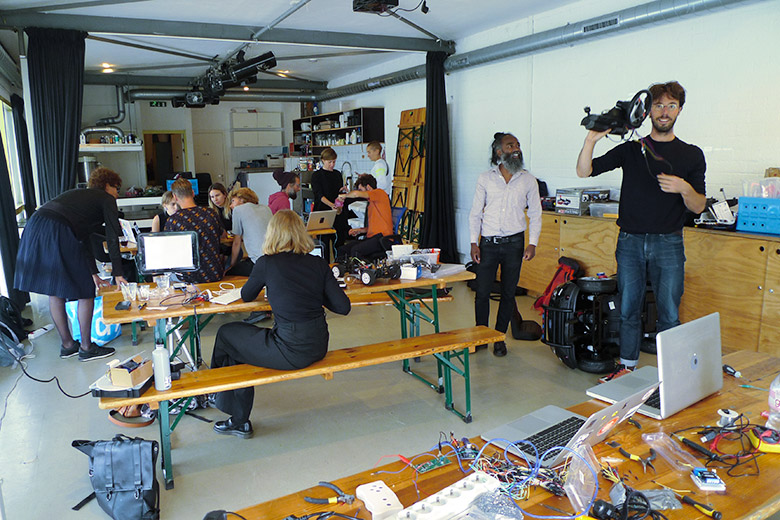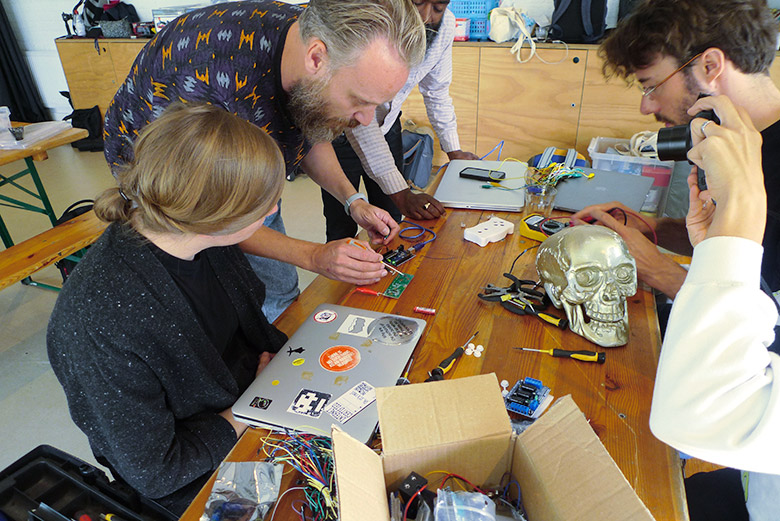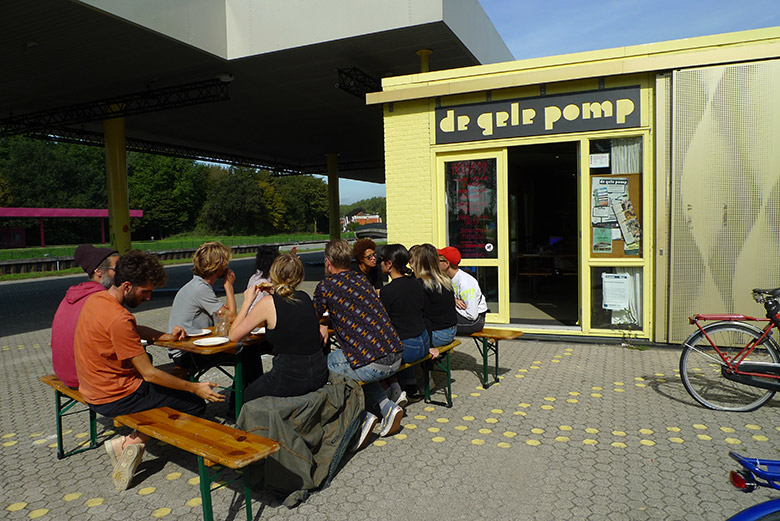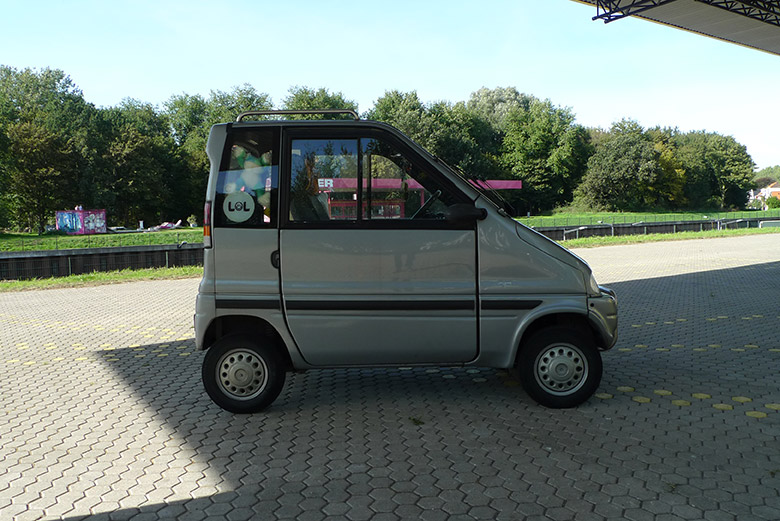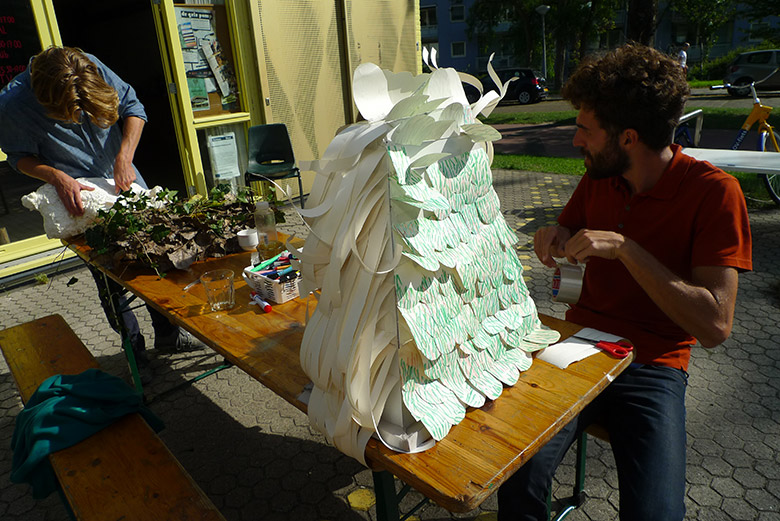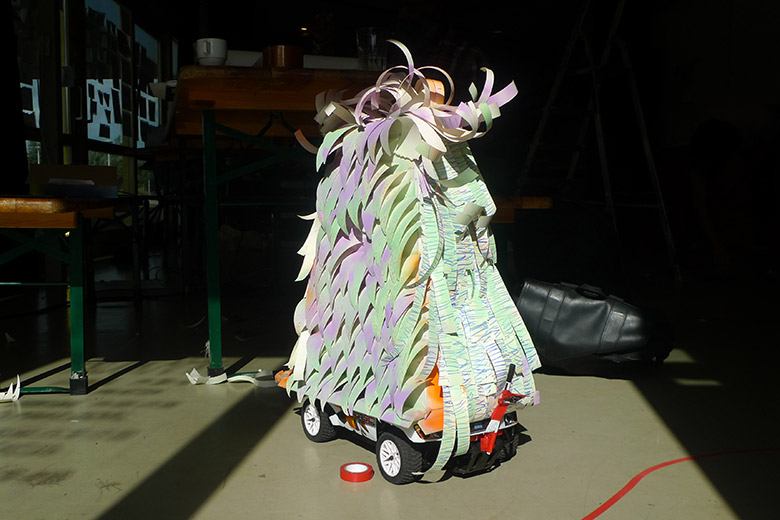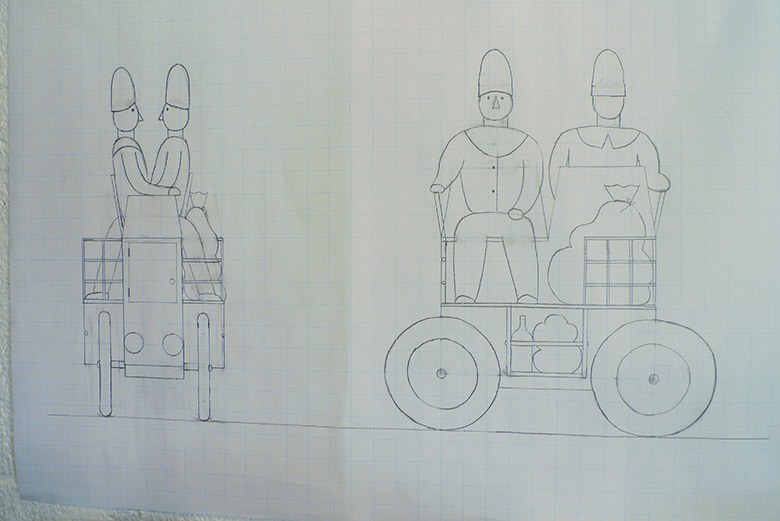 Many thanks to Hackers & Designers team : Anja, Juliette, Isabel, Selby & Heerko! What a nice week to discover Amsterdam by this way!
Here : Hackers & Designers report
.